mail.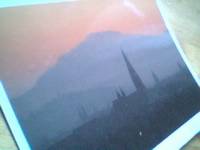 last week, i send a postcard to support
the wm3 great postcard project
.
it's a quick, cheap little thing anyone can do to show support. you select few who read this, could you consider sending a postcard as well?
this whole story is stuck in my head, and i don't think that that will change soon: i ordered
"devil's knot: the true story of the west memphis three"
from amazon a few days ago. am still thinking about what to write in a letter, and am sure i will do so, this week.